Minister Of Information & Media Hon. Chushi Kasanda Gets Backlash After Her First Press Briefing
Thursday, 16 September, 2021 - 23:18
Hon. Chushi Kasanda has received major backlash from Zambians after her first official press briefing this afternoon. Most Zambians have taken to social media to criticise her due to the fact that her first national press briefing prioritised addressing people like Raphael Nakachinda who are merely offering "checks & balances". Ms Kasanda's press briefing could have been better utilised if she had tackled major queries by the majority of Zambians. Instead, she used this grand opportunity to go back and forth with PF's Raphael Nakachinda. Adding salt to the injury, Mrs. Kasanda had trouble reading parts of her "already written speech" which has prompted Zambians to question wether she is capable of leading such am important ministry.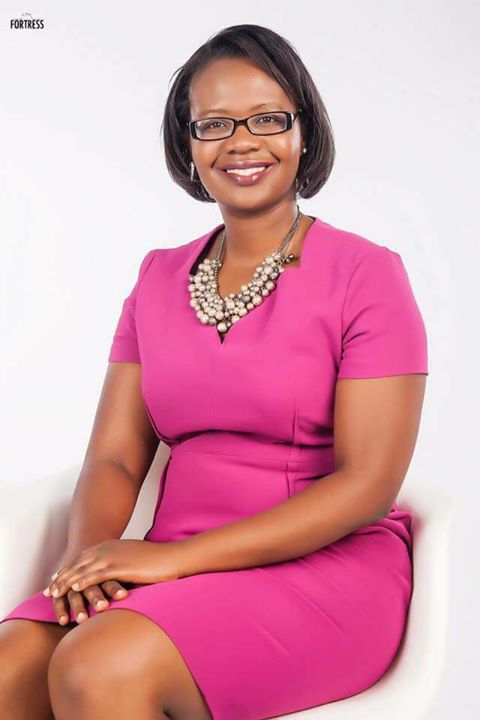 Activist Laura Miti also chimed in and wrote the following.. 
"The new a Minister of Information, Chushi Kasanda's press briefing today was concerning both in content and delivery. We can forgive the nervous and clearly unprepared delivery - that can be worked on.
Those threats though, No! We do not need Ministers responding to and validating every critic, like she did Mr Raphael Nakachinda.
For goodness sake, Mr Nakachinda is making little sense right now and clearly seeking exactly the attention the Minister gave him.
The first statement from the Minister cannot be more of the same that drove us crazy under PF. Defending the President, boasting about his election numbers, telling us he will meet Biden. Very blah blah, blah - we are in power.
No, Minister Kasanda. You have huge issues that should have been addressed in your first engagement with the press. Top is the Acess to Information legislation.
By the way, whoever wrote that speech must never be allowed to draft another."
However, not everyone feels she did a lousy job. Others understand her predicament due to the fact that she could have been nervous which is why she stuttered or mispronounced some words. Susan Tembo wrote the following..
"First and foremost I want to agree with calls on President Hakainde Hichilema to fire all PF surrogates in government especially after what happened today. Chushi Kasanda the information and Media minister who is working with a PF surrogate in the name of Amos Malupenga got a shock of her life when she was given a poorly prepared speech. We expect more of this.
As a woman I feel sorry for Hon Kasanda, but I understand that it is normal to be nervous in your new assignment especially when you are surrounded by enemies of progress.
I am pretty sure that Hon Kasanda would have wanted to give the best speech just like I believe that President Hakainde Hichilema appointed her on merit.
Therefore my appeal especially to women is that let us support each other, it is normal to slip a bit but there is always a second chance. Hon Kasanda is a brilliant woman and I am very sure she will settle in due course.
I stand with the Honorable Minister of information and Media and I appeal to everyone to support the honorable."
Besides the backlash, Hon. Chushi Kasanda clarified that while the UPND respects human rights, it does not promote gay rights.
Ms. Kasanda who is also Chief Government Spokesperson says the UPND government is determined to uphold Zambia's status as a Christian nation.
She says contrary to the wild allegations, President Hichilema is slated to attend the UN General Assembly on behalf of the entire Zambian population to advance the country's position on international issues.
"President Hichilema is being accorded a rare honour to hold a bilateral meeting with the President of the United States of America, undoubtedly the leader of the free world. This is in recognition of Zambia's now enhanced democracy," Ms. Kasanda said.
And Ms Kasanda said Mr Nakachinda is showing signs of bitterness following the UPND's victory in August 12, 2021 general elections.
"While we acknowledge and reaffirm that Mr Nakachinda has a right to exercise his freedom of expression, we find the comments he made about the Republican President Mr Hakainde Hichilema to be shrouded in bitterness and inappropriate for a former cabinet minister, who should be a role model to young people," she said.
She described Mr Nakachinda's criticism against the Presidency as disrespectful.
 
Ms. Kasanda further said  the realignment, renaming and change of the nomenclature of the former Ministry of Information and Broadcasting Services reaffirms that her ministry is responsible for all forms of mass media and not just broadcasting.
Ms. Kasanda says this is because the ministry has always been responsible for all forms of mass media, that is, both print and electronic.
Speaking during a meeting with senior management of the Ministry of Information and Media in Lusaka today, Ms. Kasanda said the realignment and renaming of the Ministry has also resulted in a slight adjustment in the portfolio functions of the ministry.
"As you may be aware, this Ministry has been realigned and renamed. It was formerly called Ministry of Information and Broadcasting Services. It is now called the Ministry of Information and Media. This has since been approved by the National Assembly, as required by the Constitution of the Republic of Zambia," she said.
She said under the new arrangement the Cinematography Policy and Theatre Policy which were previously held by the Ministry have now been transferred to other line ministries.
Ms. Kasanda named the Ministry's revised core functions as Broadcasting and television services; Information and Media Policy; and Information Services.
She explained that under the three core functions, President Hakainde Hichilema has tasked the ministry to prioritise the enactment of the Access to Information legislation which she described as key to the promotion of transparency, good governance and full participation of citizens in the democratic process.
The Minister said this is also in line with international standards, taking into account the Commonwealth Freedom of Information Principles which were endorsed by Commonwealth Law Ministers and noted by Heads of Government in Durban in 1999.
"As this meeting progresses, I will be getting an update from the Permanent Secretary and the team, so that we make resolutions on the next steps. We will not be looking at why previous governments did not enact the legislation. The President has directed that Access to Information legislation must be enacted. We have to move in that direction and we will move with speed," Ms. Kasanda said.
 
On Media self-regulation, Ms Kasanda said the United Party for National Development (UPND) believes that media organisations and journalists should set and supervise their professional standards and codes of practice.
She said Government also wants media owners to recognise that ownership entails a commitment to inform citizens about matters of public interest and not merely to advance partisan or personal interests.
Ms. Kasanda observed that it is part of the media's responsibility to ensure that journalists are adequately trained and that their private interests do not distort their reporting of public issues.
"Journalistic ethics require that the media should report accurately and fairly, issue corrections, allow a fair opportunity to reply when appropriate and, subject to legitimate public interest, respect the right to privacy, particularly of minors," Ms. Kasanda advised.
The Minister also advised the media and journalists' organisations to establish credible complaints systems to adjudicate on alleged breaches of professional codes of practice and to provide members of the public with effective redress for unprofessional behavioural conduct.
"In view of the foregoing, I will be getting an updated from the Permanent Secretary and his team on how far the process of establishing a media self-regulation mechanism has gone. We need to conclude this process as soon as possible," she added.
And Ms. Kasanda has said the Zambia National Broadcasting Corporation (ZNBC) is a media platform for all Zambians to exercise their freedom of expression.
Commenting on the Editorial Independence of ZNBC which she said will be one of her key priorities, Ms. Kasanda said freedom of expression is a cornerstone of democracy and underpins good governance, public accountability and respect for all human rights.
She said the UPND-led government respects the right to freedom of expression and will promote the free flow of information and ideas by allowing ZNBC to operate as a public broadcaster so that whoever is not covered by the private media will find space on the ZNBC platform.
"We will enhance legislation so that ZNBC and other public media outlets serve as common platforms for all Zambians to exercise their freedom of expression. People's expectations of this government are very high and the President has said that weshould exceed the people's expectations. We will be addressing a lot of issues in the information and media sector," Ms. Kasanda assured.
Yesterday, parliament approved the realignment, renaming and change of the nomenclature of the then Ministry of Information and Broadcasting Services now called the Ministry of Information and Media.